In an exciting Saturday late afternoon match played on the Highveld, the Cell C Sharks withstood a brave second half fightback from the Sigma Lions to surge to the top of the standings courtesy of a 45-31 triumph.
Meanwhile, in the earlier match played at the Mbombela Stadium in Nelspruit, the Toyota Cheetahs outplayed the Airlink Pumas 28-17 for their third win in as many games.
On Friday evening, Tafel Lager Griquas overcame the DHL Western Province by 22-20 in a thrilling encounter in Kimberley – a third consecutive victory for the men from the Northern Cape over the Cape Town outfit, after they bagged a rare double last season.
Following this weekend's thrilling round of fixtures, the Cell C Sharks sit atop of the standings on 14 points, one more than the second-placed Toyota Cheetahs. They are followed by the Vodacom Bulls who slipped down to third place on 10 points.
Tafel Lager Griquas moved up to fourth with nine points from four games, while DHL WP are three points behind the men from Kimberley with six, also from four games. The Airlink Pumas (five points) and Sigma Lions (two) complete the standings.
Cell C Sharks withstand spirited Sigma Lions fightback
The Cell C Sharks held off a spirited second half fightback from the Sigma Lions to win 45-31 and register their third consecutive Carling Currie Cup match, while at the same time condemning the Highvelders to their third straight loss in Johannesburg on Saturday evening.
The visiting side went into the halftime break firmly in command with the score 20-7 in their favour at Emirates Airline Park, but a determined Sigma Lions outfit came roaring back in the second half, scoring four tries to deliver a much-improved performance after the break.
In the end, they matched the Cell C Sharks' overall tally of five tries, however, the difference was their tendency to concede penalties at regular intervals, which allowed Boeta Chamberlain and Sanele Nohamba to kick four successful penalty goals, which ultimately proved the difference.
Three Cell C Sharks players were shown yellow cards for two dangerous tackles and a cynical foul, namely Wright, Bradley Davids and OJ Noa.
Scorers:
Sigma Lions 31 (7) – Tries: Boldwin Hansen, Emmanuel Tshituka, Divan Rossouw, Morne Brandon, James Mollentze. Conversions: Vaughen Iaacs (3).
Cell C Sharks 45 (20) – Tries: Marnus Potgieter, Cameron Wright, Thembelani Bholi, Mpilo Gumede, Dan Jooste. Conversions: Boeta Chamberlain (3), Sanele Nohamba. Penalty goals: Chamberlain (2), Nohamba (2).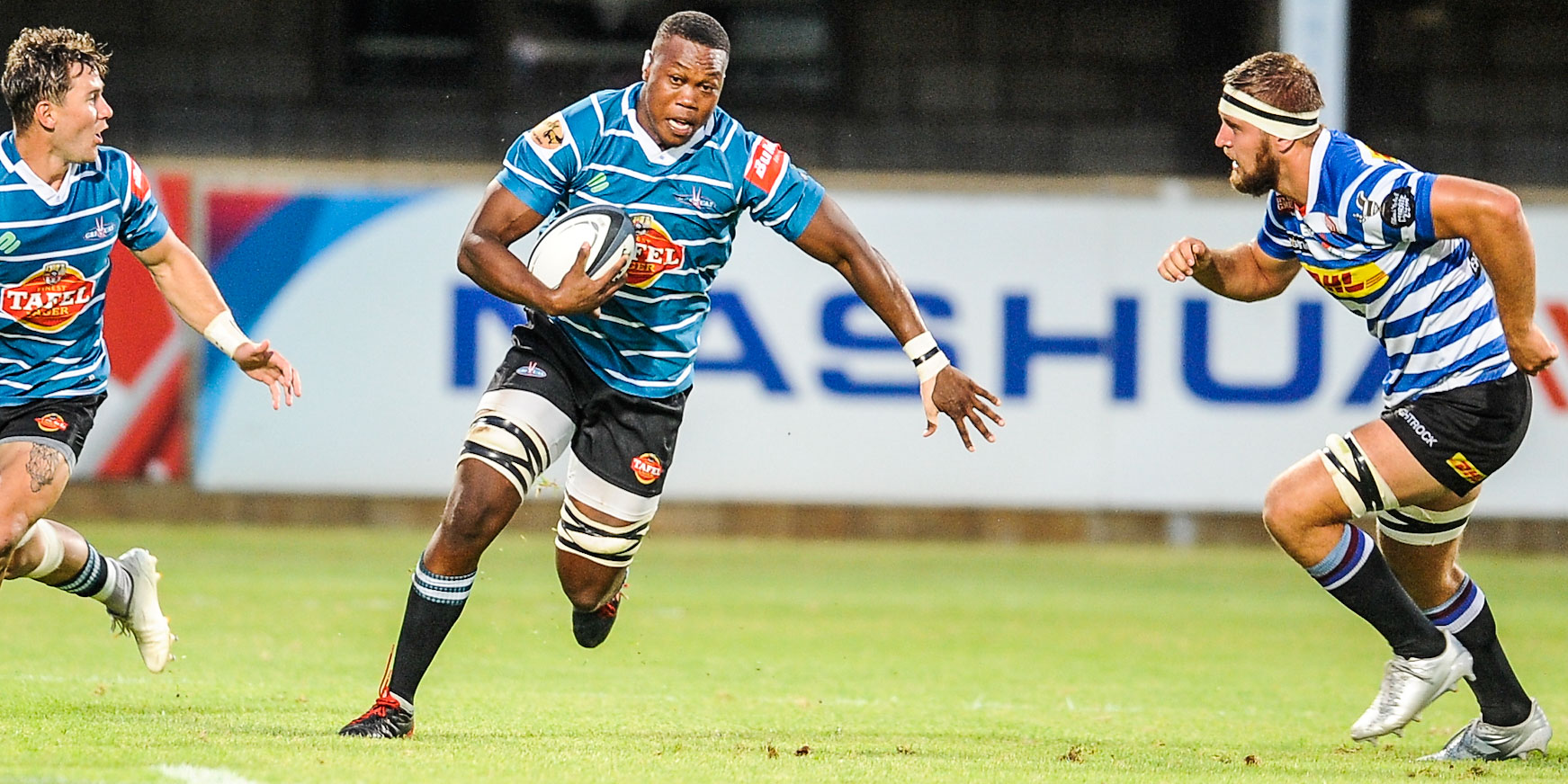 Toyota Cheetahs prevail in Nelspruit catfight
The Toyota Cheetahs continued their perfect start to the competition with a 28-17 victory over the Airlink Pumas in Nelspruit on Saturday afternoon, with the visitors winning the try-count 3-1 in a scrappy affair to make it three from three.
Humidity ruled out an enterprising encounter, with the visitors in particular guilty of coughing up the ball on several occasions. That said, both coaches would have been disappointed by their charges' sub-standard performances.
Hawies Fourie's men shot themselves in the foot with basic errors and indiscipline, conceding 11 penalties in the first half alone, which saw Eddie Fouché kick four penalty goals to cut the Toyota Cheetahs' lead to 15-12 at half-time.
The Lowvelders had ascendency in the set pieces but lacked strike power, eventually scoring through Eduan Swart. They were also unable to stop the Toyota Cheetahs' driving maul, which earned the visitors two of their three tries.
Scorers:
Airlink Pumas 17 (12) – Try: Eduan Swart. Penalty goals: Eddie Fouché (4).
Toyota Cheetahs 28 (15) – Tries: Gideon van der Merwe, Clayton Blommetjies, Louis van der Westhuizen. Conversions: Ruan Pienaar (2). Penalty goals: Pienaar (2), Frans Steyn.
Tafel Lager Griquas edge DHL WP in Kimberley thriller
Tafel Lager Griquas continued their recent dominance over DHL Western Province when they held out for a thrilling 22-20 triumph in their encounter played in Kimberley on Friday evening.
Poor discipline in the first half by the visitors resulted in no less than nine penalties against them, with ace goalkicker Zander du Plessis (No 12) slotting four of them to give Tafel Lager Griquas a two-point lead at the break.
However, it was the home side's replacement bench which made a huge and telling impact in the second half to ultimately tilt the outcome of this close-fought encounter their way.
Two well-worked lineout maul tries, one each by replacements Andries Schutte (prop) and Gustav du Rand (hooker), took the game away from the Capetonians in the last 10 minutes, despite a last gasp converted try by Zas who also scored in the first half.
Scorers:
Tafel Lager Griquas 22 (12) – Tries: Andries Schutte, Gustav du Rand. Penalty goals: Zander du Plessis (4).
DHL Western Province 20 (10) – Tries: Leolin Zas (2). Conversions: Tim Swiel (2). Penalty goals: Swiel (2).