Springbok assistant coach Mzwandile Stick said at the team's media briefing on Saturday that he had faced Romania himself before and that the team needed to be switched on and ready for whatever they threw at them at Stade de Bordeaux.
"We prepare the same way for every opposition team we face," said Stick.
"I played against them in the Nations Cup in Bucharest, so I've experienced first-hand what a proud nation they are.
"Everyone also saw how competitive Uruguay were against France, so if we don't pitch up mentally and physically, it could be a tough day on the pitch. We certainly respect them a lot as a team."
Cobus Reinach, who is one of four specialist scrumhalves named in Springbok coach Jacques Nienaber's match-23 for the clash, stressed the same point.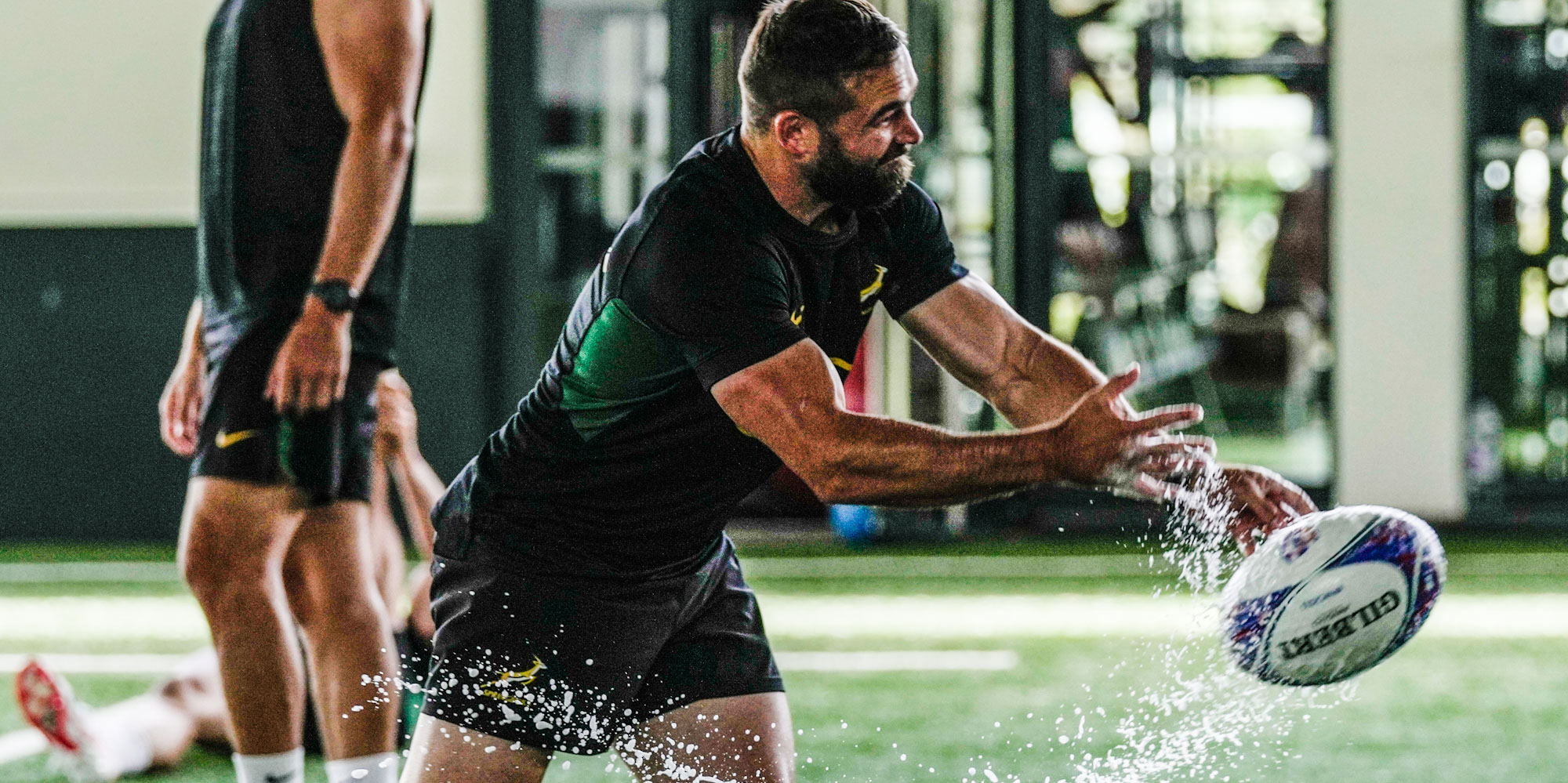 "It's a Rugby World Cup, so we can't and won't prepare differently to any team we face," said Reinach.
"There are also things we must rectify in our game from last week, so we have been training hard to get those things right. Over and above that Romania are a proud country and we expect them to come out guns blazing, so we are expecting a tough and physical game."
With rain predicted for Sunday, Stick said the humid conditions in Toulon were ideal to prepare for what's to come should there be showers.
"We prepared for the wet ball in Toulon because of the hot and humid conditions, which made the ball slippery by training with buckets of water, so the players are well prepared if the conditions are wet," said Stick.
Commenting on the 15h00 kick-off Stick said it had its advantages, especially with a short turnaround for their next match against Ireland on Saturday, 23 September, in Paris.
"We are fortunate in the sense that we have an early kick-off against Romania," said Stick. "It will give us a few extra hours to prepare for our next match with a quick turn-around. But that said, our emphasis this week has and will continue to be only on Romania."
The match will be broadcast live on SuperSport.