Zebre Parma will kick off an action-packed weekend of matches on Friday when they host the Vodacom Bulls in Parma at 19h30, while the Emirates Lions will line up against log-leaders and perennial champions, Leinster, in Dublin at 21h35.
In the two matches on Saturday, Connacht will host the DHL Stormers in Galway at 15h00, and Benneton welcomes the Cell C Sharks to Treviso at 17h05.
The Vodacom Bulls will target their match against Zebre Parma to bounce back from their defeat against the Cell C Sharks and build winning momentum after securing victories in two of their four matches this year, but they will be wary of the fact that the hosts have their backs against the wall after failing to win any of their seven matches so far this season.
The Vodacom Bulls, however, will be without former Springbok stalwart Morne Steyn, who has been suspended for three weeks for a dangerous tackle against the Cell C Sharks.
Vodacom Bulls Director of Rugby Jake White looked forward to the challenge against Zebre Parma and said: "We are expecting a tough challenge against Zebre Parma, in their own backyard at Stadio Sergio Lanfranchi. We are looking forward to an entertaining game of rugby, with our aim, of course, on delivering an effort to return home with another overseas win under our belts."
The Emirates Lions will face arguably their toughest test thus far in the Vodacom URC when they head off to the RDS Arena to meet Leinster following a disappointing start to 2022 in which they suffered four defeats on the trot.
Leinster, on the contrary, have been in fine form with eight wins in their 10 matches to date, and they will look to build on their 26-7 victory against Ospreys when they host the Johannesburgers.
Emirates Lions assistant coach Ricardo Loubscher expected a tough challenge against Leinster and said: "There is a reason why Leinster is the number one team and on top of the log. They have a brilliant squad; they basically have two A teams training together, so even without their internationals they are a very strong side.
"The important thing for us is to be disciplined for 80 minutes. All the Irish teams are fit, you look at their work rate around the park. They put you under massive pressure with their defence and their kicking game."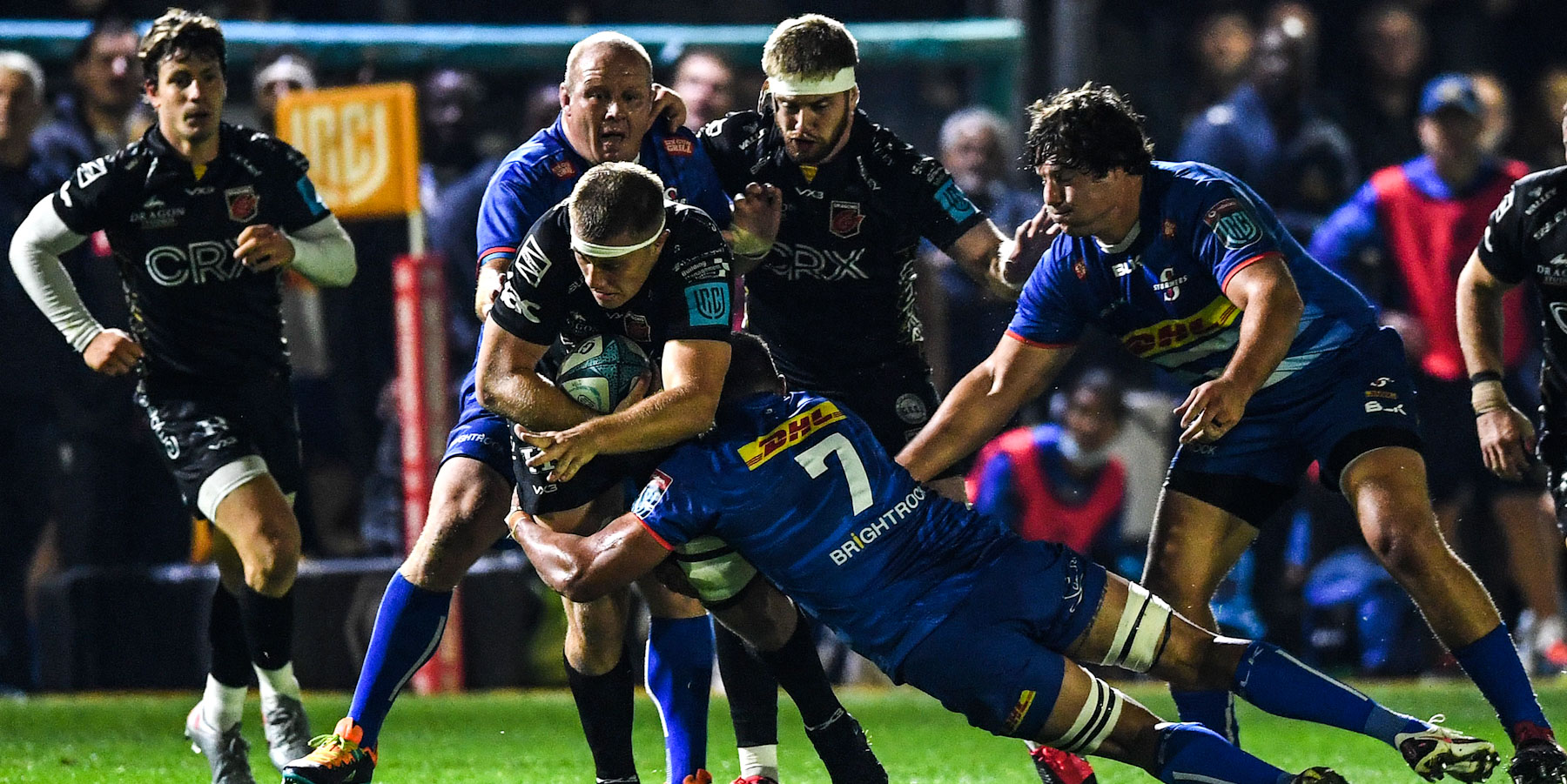 The DHL Stormers, in turn, will brace themselves for a competitive battle at The Sportsground against Connacht, who have won five of their 11 matches this season, although the Capetonians will enter the match with confidence after a four-match unbeaten run this year.
A victory for the eighth-placed DHL Stormers could also see them hop up two places on the standings, but John Dobson (head coach) knows they would have to be at their best to win in Ireland.
"Connacht are notoriously difficult to beat at the Sportsground and we will have to adjust quickly to the different conditions, coming from a Cape summer and going into winter in Galway," said Dobson.
"The players have embraced the challenge and we are all looking forward to the experience."
The 10th placed Cell C Sharks will also have their sights on moving up the table when they meet Benetton at Stadio Monigo on Saturday, as they attempt to build on their victory against the Vodacom Bulls two weekends ago. It won't be easy though as the Italians have done well this season and occupy ninth spot on the log.
Apart from the test presented by playing in vastly different conditions to that which the teams have been experiencing at home this year, it will also give them a good taste of what to expect when their overseas rivals tour South Africa after next week's short break.
Cell C Sharks coach Sean Everitt said: "There are no easy games in the URC. Although the Six Nations is on at the moment Benetton have a wealth of international players still with them who aren't involved in Six Nations rugby at the moment.
"They aren't losing too many players from the pack, and we won't be taking anything for granted. We need to focus on the job at hand which is to try get maximum points out of the next seven games which would leave us in a very good space."
Match information:
Zebra Parma v Vodacom Bulls
Date: Friday, 25 February
Venue: Stadio Sergio Lanfranchi, Parma
SA Time: 19h30
Referee: Adam Jones
TV: SuperSport
Leinster v Emirates Lions
Date: Friday, 25 February
Venue: RDS Arena, Dublin
SA Time: 21h35
Referee: Craig Evans
TV: SuperSport
Connacht vs DHL Stormers
Date: Saturday, 26 February
Venue: The Sportsground, Galway
SA Time: 15h00
Referee: Ben Blain
TV: SuperSport
Benetton v Cell C Sharks
Date: Saturday, 26 February
Venue: Sadio Monigo, Treviso
SA Time: 17h05
Referee: Andrew Brace
TV: SuperSport