Their attack was also top notch as the Capetonians outscored their hosts by five tries to four, with the DHL Stormers' young flyhalf Kade Wolhuter contributing 18 points in total in an entertaining match that went down to the wire after a late revival by the home team.
Tafel Lager Griquas looked full of running, managed to get into the right areas on the field and they really tested the Capetonians' defence, but untimely mistakes crept into their game – such as a technical offence while on attack, near the DHL Stormers' try-line, in injury time, when a converted try could have clinched the victory.
With their pack on fire, the DHL Stormers slowly gained the upper hand and although their backs failed to capitalise with the good possession, they looked dangerous in broken play, especially when the big men got involved in taking the ball up.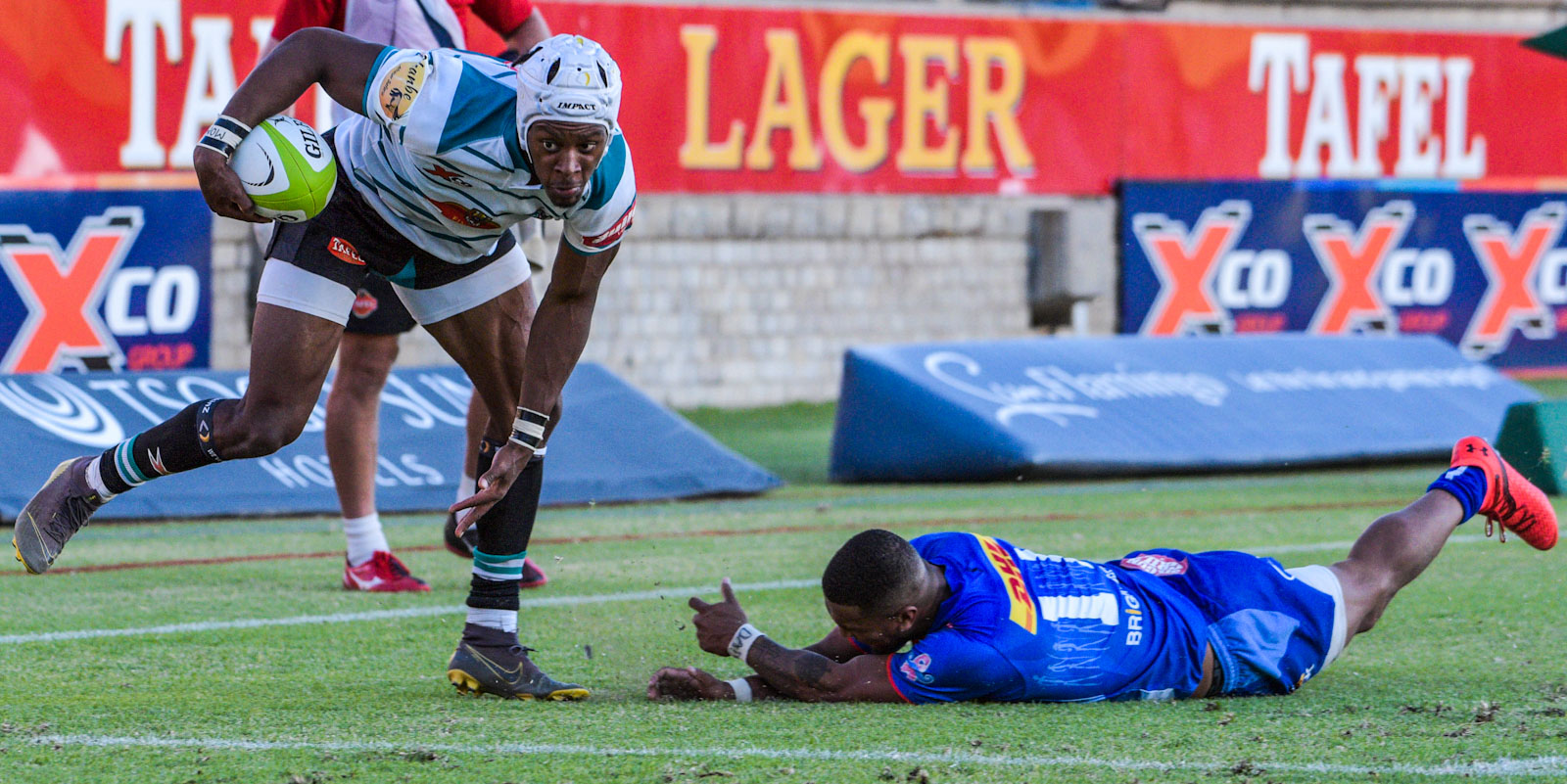 After 40 minutes, two converted tries by Godlen Masimla (scrumhalf) – the second with his direct opponent, Stefan Ungerer in the sin-bin – and a third by Sergeal Petersen (fullback), moments before the break, ensured the visitors were in the lead by 24-13.
Earlier, veteran wing Ederies Arendse dotted down for the men from the Northern Cape after a great move from an attacking lineout, with some hard and straight running causing the DHL Stormers problems on defence.
Two quick tries in the second half, by Marcel Theunissen (flank) and Wolhuter, all but sealed the deal for the DHL Stormers, although the home team refused to give up as the game started losing structure.
HJ Luus (replacement hooker), Daniel Kasende (replacement wing) and Tinus de Beer (replacement flyhalf) scored tries in the final quarter for Tafel Lager Griquas, but the gap on the score board was too big as they ran out of time.
Scorers:
Tafel Lager Griquas 32 (13) – Tries: Ederies Arendse, HJ Luus, Daniel Kasende, Tinus de Beer. Conversions: George Whitehead, De Beer, Ashlon Davids. Penalty goals: Whitehead (2).
DHL Stormers 38 (24) – Tries: Godlen Masimla (2), Sergeal Petersen, Marcel Theunissen, Kade Wolhuter. Conversions: Wolhuter (5). Penalty goal: Wolhuter.